Doing the basics brilliantly
Of course, smartcrowds can still do traditional and pulse surveys if that's all you're interested in, but we think we do them better than just about anyone else out there.
smartcrowds lets you create quick pulse insights or more in-depth surveys, targeting them at as many or as few people as you like.
Better still, smartcrowds puts the power of surveys into your local teams, helping them identify the issues and opportunities that are affecting them. Because smartcrowds is structured around your organisational goals, all this employee passion and energy is channelled into positive organisational change.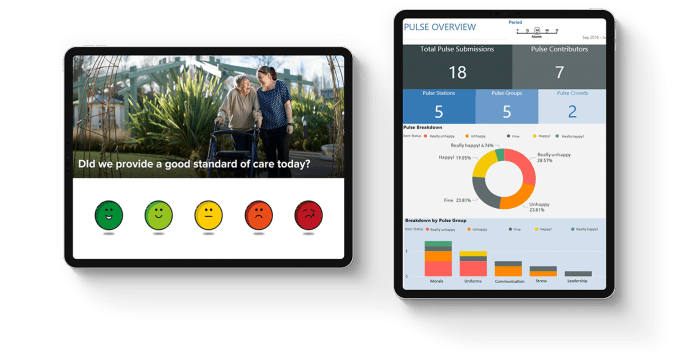 Continuous improvement and innovation - guaranteed!
So, collectively, your employees identify the key issues and opportunities they see within your organisation and then show you how the issues can be resolved and the opportunities maximised. The result? Engaged and empowered employees and an organisation thriving on continuous improvement and innovation.
And it's all backed by the smartcrowds guarantee – if you don't generate in income and savings at least 10 x what you invest in smartcrowds, we'll give you your money back.
Hit the ground running
You want to engage your employees and you want to do it now? We agree – it's never been more important than in this fast changing world – and that's why smartcrowds comes with everything you need out-of-the-box so you can start engaging employees from the day you begin your smartcrowds journey.