Tools that put you in control
smartcrowds works for you, letting you create quick pulse insights or more in-depth surveys, targeting them at as many, or as few, people as you like.
But the core difference between smartcrowds and other engagement platforms is that we don't stop at simply asking how people are feeling or what they think. smartcrowds takes you to the next level by letting employees work together to solve the issues or challenges they've identified.
You really are putting the power into people's hands, but always in a controlled and measured way that drives huge benefits for individuals, teams and the entire organisation.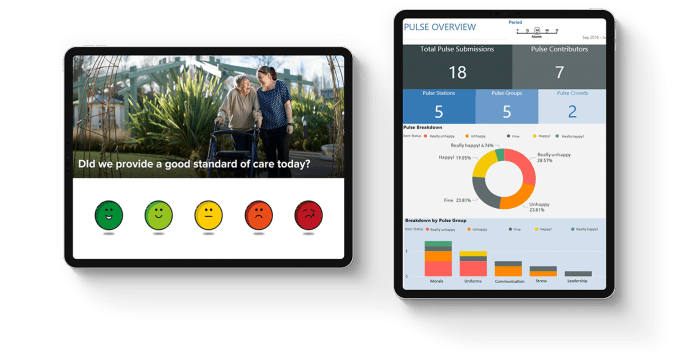 Continuous improvement and innovation - guaranteed!
So, collectively, your employees identify the key issues and opportunities they see within your organisation and then show you how the issues can be resolved and the opportunities maximised. The result? Engaged and empowered employees and an organisation thriving on continuous improvement and innovation.
And it's all backed by the smartcrowds guarantee – if you don't generate in income and savings at least 10 x what you invest in smartcrowds, we'll give you your money back.
Hit the ground running
You want to engage your employees and you want to do it now? We agree – it's never been more important than in this fast changing world – and that's why smartcrowds comes with everything you need out-of-the-box so you can start engaging employees from the day you begin your smartcrowds journey.