Get more ideas from more employees, fast!
Don't you just love ideas? We think they're great. Ideas from your employees can be worth their metaphorical weight in gold. But capturing good ideas can be tough. That's where smartcrowds IDEAS comes in (we were up all night thinking up that name!).
smartcrowds IDEAS makes it easy to stimulate, capture and evaluate ideas from right across your organisation.
Customisable challenge templates maximise the number of people who get involved, ensuring a diverse range of views and lots of lovely ideas. Our evaluation framework aligns with your organisational goals so it's a cinch identifying the ideas that will deliver the biggest bang for your buck.
And speaking of bucks, if smartcrowds IDEAS doesn't deliver more, better quality ideas than your current idea generation platform, we'll give you your money back. It's all part of the smartcrowds ROI guarantee.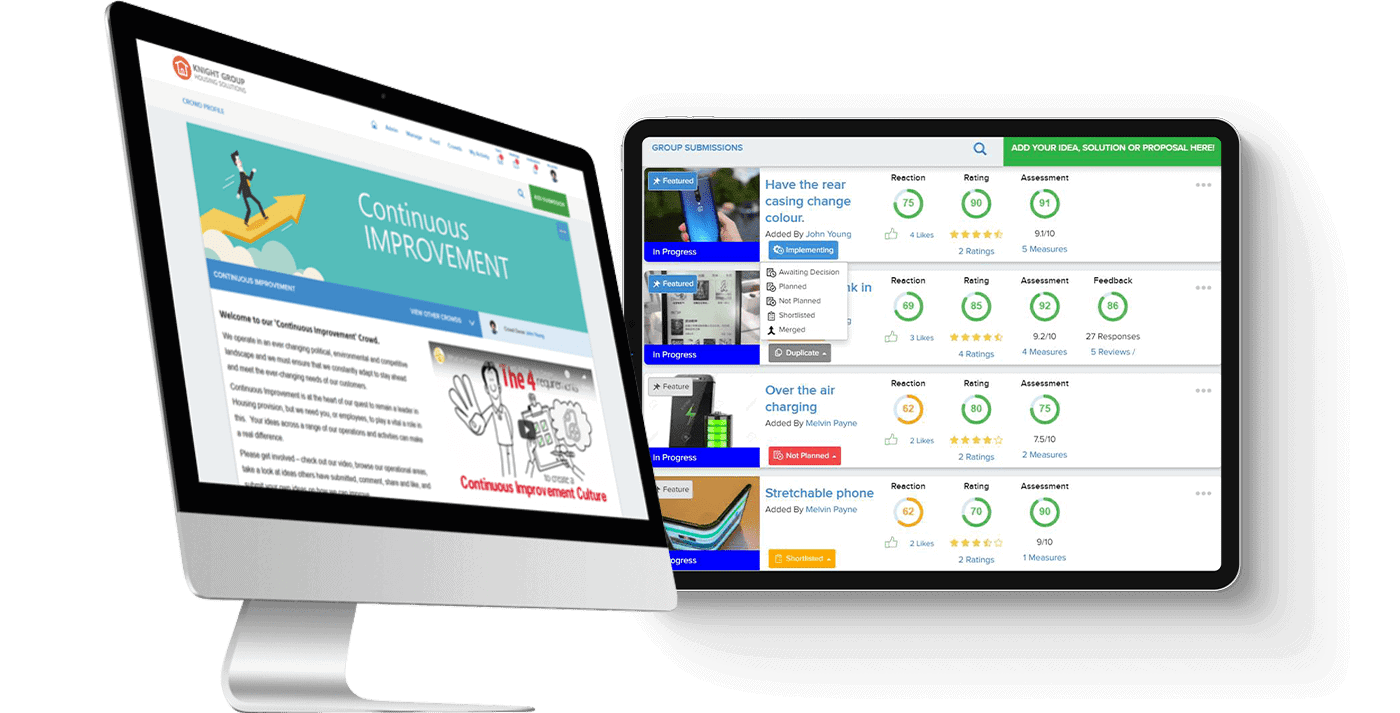 Contribute whenever inspiration strikes
Good ideas can pop into your head at the strangest of times: just as you're entering hour five of a Netflix marathon; when you're shopping for an emergency bottle of wine; sometimes even at work. It's just as well then that smartcrowds IDEAS is available 24/7, and on any device. So more of your people can get involved, more often, with more ideas.
Hitting the ground running
You're looking for ideas, and you want them now? We agree – speed is key in this fast changing world – and that's why smartcrowds IDEAS comes with our top performing out-of-the-box challenge templates, idea forms, and idea evaluation metrics. So you can start crowdsourcing ideas from your employees and customers from the day you start your smartcrowds journey.