Go beyond the usual, run of the mill survey tools to really engage and empower your employees with smartcrowds, an always on platform that lets you capture what your employees are thinking in real time.
smartcrowds gives everyone in your organisation an equal voice, letting them express their views and opinions so you always know exactly how people are feeling and what they're thinking.
And smartcrowds lets you go further. Even the best survey platforms stop at just asking what people think. But not smartcrowds. The platform also empowers employees to solve any problems they identify. From local, departmental issues, to global organisational challenges, smartcrowds uses the power of collective thinking and collaboration to drive measurable, positive change and improvement.
Empowering the employees of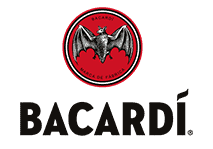 Insight and Action Equals Empowerment
The smartcrowds PULSE tool gives you real-time engagement, sentiment and insight. Out of the box functionality means you can begin to understand immediately what employees are thinking across the organisation on a range of topics.
The intuitive, interactive interface encourages employees to engage via their PC , mobile phone or bespoke kiosks.
And smartcrowds PULSE's reporting and analytics make it easy for you to identify problem areas or potential opportunities.
The smartcrowds IDEAS tool then lets you take things to the next level by asking employees how they would resolve issues or take advantage of opportunities.
Again, right from the off you have complete control of the challenges you set and who you ask to solve them. Social media-style interaction tools let everyone collaborate and feed into the solutions, and the customisable evaluation framework makes sure everything aligns to your organisational goals and that it's easy to identify the most impactful ideas.
At Least 10 x ROI or Your Money Back
As if all that wasn't enough, smartcrowds IMPACT offers an optional wrap around consultancy to help you identify, fast track and implement the very best employee generated ideas. And we're so confident it works that if you don't generate in income or savings at least 10 x what you spend on smartcrowds then we'll give you your money back. So you get engaged employees who feel empowered and who see their ideas being turned into action, and it's all at zero financial risk to the organisation. It's the ultimate win win.
Don't just take our word for it
We're a young company that's disrupting the employee engagement market and our customers have already seen smartcrowds make a huge difference to their organisations. You can see how by having a look at our customer stories.